Compare Nissan Frontier vs Toyota Tacoma – Delray Beach, FL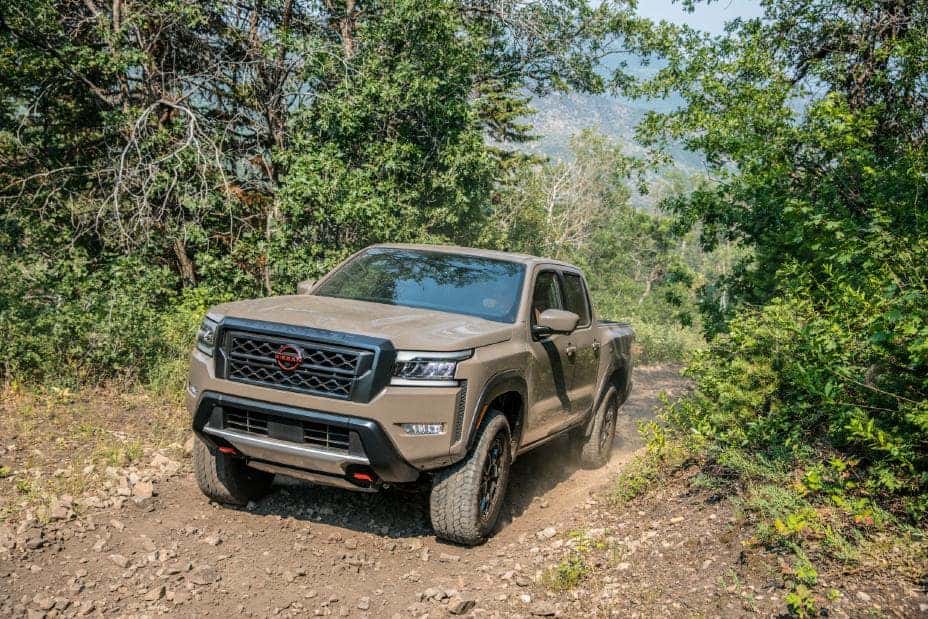 To take on new frontiers, you need a pickup truck that isn't afraid to tackle the elements, and the Nissan Frontier is ready for anything the world throws in its way. The Nissan Frontier is typically compared to the Toyota Tacoma for many of its features, and HGreg Nissan Delray, one of the top southeast Nissan dealerships with over 25 years of experience, has helped you compare the details.
Buying a Nissan Frontier from us doesn't just get you the vehicle you want; you're also treated to the HGreg Nissan Delray package of Guarantees. Whatever vehicle you buy, we guarantee the highest vale for your trade, lowest price on the vehicle you're purchasing, competitive financing choices, the best lease prices in the state of Florida, and one hundred percent customer satisfaction. If for whatever reason you aren't happy with your purchase, you can return it within 3 days and no more than 300 miles for a refund, or exchange it within 30 days. Our service appointments even include a free car wash!
If you've been weighing your options and still deciding between the Nissan Frontier and the Toyota Tacoma, we have compared the two for you, and have laid out the details.
View Inventory
How Does the Nissan Frontier Stand Up to the Toyota Tacoma?
For those seeking new adventures, a pickup truck is typically the vehicle of choice for navigating memorable journeys. You're likely to notice the difference in power and performance right away with the Nissan Frontier, which runs on a 3.8L V6 engine equipped with 310 horsepower, making it "best-in-class" horsepower; the Toyota Tacoma, on the other hand, lags behind with a 3.5L V6 engine with 278 horsepower. There are also more transmission speeds available in the Frontier, namely nine versus the Tacoma's six.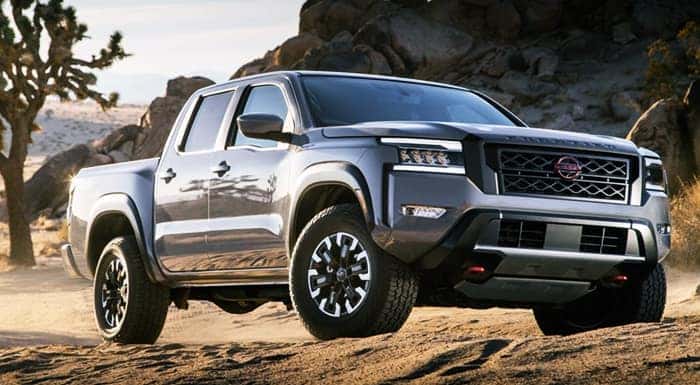 A long day on the trails means you'll want the most comfortable interior, and the Nissan Frontier has many innovations in this area, including zero-gravity seating to keep your muscles and joints happy, even if it's a long way back home. The Tacoma maintains more of its "toughness" and gritty feel on the interior, compared to the comfortable contrast you get with the Frontier.
We Carry a Great Selection of New and Pre-Owned Nissan Frontiers
Our inventory at HGreg Nissan Delray is devoted to the highest quality new and pre-owned vehicles, and we have many Frontiers available. You can shop online or browse our newly refreshed dealership, located just south of West Palm Beach and north of Fort Lauderdale. We also promise no gimmicks or surprises during the buying process, ever. We guarantee 100% customer satisfaction at all times as part of our "Package of Guarantees," and we don't just state it, we deliver it. Speaking of delivery, we offer the option to have your new or used Frontier delivered to your home, if you prefer to complete the purchasing process entirely online. If you buy a new Frontier, we'll offer you a free trip to Cancun and free maintenance on your Frontier for an entire year!
Buy Your Nissan Frontier Without Leaving Home
At HGreg Nissan Delray, your health and safety, as well as that of our employees, remain a top priority. This is why we have made it a seamless process to complete many activities online, without leaving home, including the entire purchasing process for your Nissan Frontier. You can shop our inventory online, complete a virtual test drive, have us deliver your Frontier to your home for a test drive, apply for financing, and a whole lot more. Once you are the proud owner of your Nissan Frontier, you can continue the easy process of handling things online with Service Pickup – where we pick up your Frontier and take it to our service center – and Service Appointments at Home, where we take care of servicing your Frontier right in your driveway.
Browse Our Inventory, Apply for Financing, and Schedule a Test Drive, All Online!
It's easy to see that the Nissan Frontier is ready to bring its natural beast mode to all the new frontiers you want to discover. We have many new and used Frontiers in our extensive inventory at HGreg Nissan Delray, and we make it simple to take care of the entire purchasing process online, from the comfort of your home. If you're ready for new adventures, the Nissan Frontier is ready to take you there. Shop our inventory and get ready to get behind the wheel of a new or used Nissan Frontier from HGreg Nissan Delray!